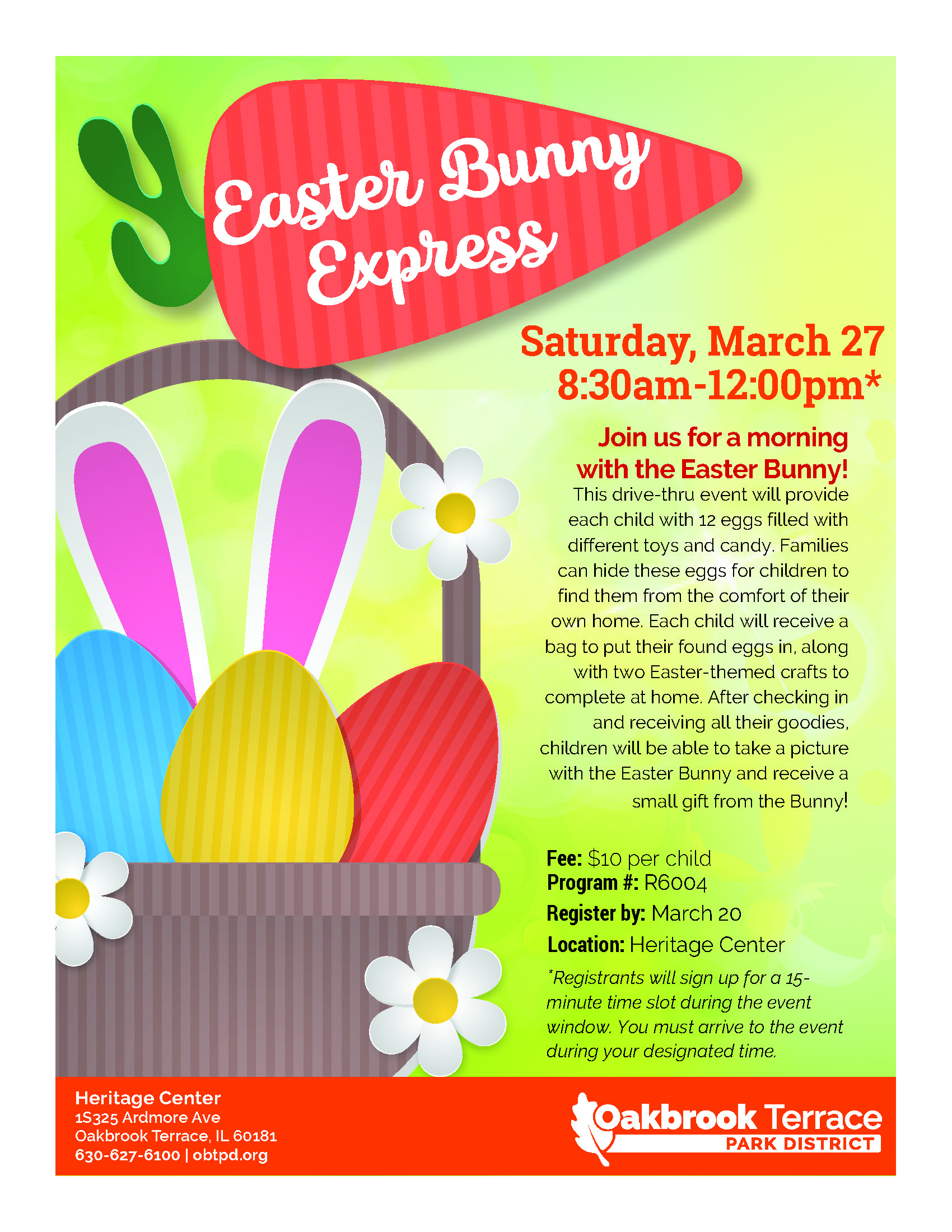 Join us for a morning with the Easter Bunny!
This drive-thru event will provide each child with 12 eggs filled with different toys and candy. Families can hide these eggs for children to find them from the comfort of their own home. Each child will receive a bag to put their found eggs in, along with two Easter-themed crafts to complete at home. After checking in and receiving all their goodies, children will be able to take a picture with the Easter Bunny and receive a small gift from the Bunny!
Fee: $10 per child
Program #: R6004
Register by: March 20
Location: Heritage Center
*Registrants will sign up for a 15-minute time slot during the event window. You must arrive to the event during your designated time. 
Date
Location
Heritage Center