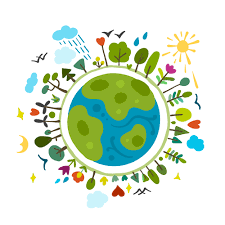 Rec-Tivity Boxes
Want some creative and fun activities to do at home this Spring? Rec-Tivity Bags provide a complete kit with boredom busters that will keep the kids entertained at home! Rec-Tivity boxes will provide themed crafts, activities, experiments, and different goodies that will keep the kids entertained. All the materials that are needed to participate in these fun themed boxes will be provided for you and ready for you to pick-up at the Heritage Center on the specified pick-up date! 
Rec-Tivity box is for Earth Day!
Looking for something fun to do for Earth Day from the comfort of your own home? The April Rec-Tivity box will provide you with different Earth Day themed crafts, experiments, scavenger hunt, and a variety of activities and goodies for your child to enjoy. The Rec-Tivity box is made for two children. There is a fee of $2.00 for every additional child. 
Program #: R2124-102
Day: M-F
Date: Apr 19-23
Time: 8:30am-3:30pm
Fee: $20
Register by: Apr 5