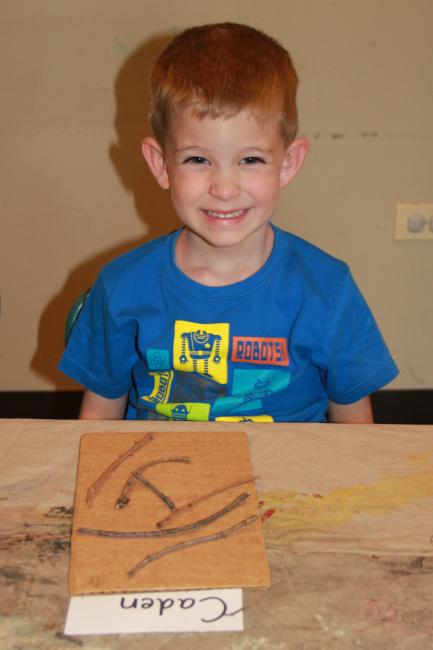 The Lake View Nature Center, located by the pond at Terrace View Park, is a unique location for children to enjoy summer camp fun. These short-term camps are perfect for families that need their summer to be flexible, and for children with specialized interests. 
Nature Safari Mini Camp
Take a trip to the wild terrain of Terrace View Park and spot exciting native wildlife. Your child will learn about local creatures and explore our urban jungle through hands-on activities, stories, and crafts. Campers will also learn some fun exploration skills, so please send them dressed and ready. 
Lil' Buggers Mini Camp
Children will learn about our many legged friends that creep and crawl with live animal investigations, crafts, and stories. Campers will spend time outside to see if they can find any creepy crawlies in the wild too. Bring your child dressed for outdoor explorations. 
Eco Buddies Mini Camp
You're never too young to discover and expand your relationship with nature. Campers will learn how positive actions like planting for pollinators, starting a worm compost bin, and understanding animal needs can help us keep our planet clean and beautiful. Through fun games and activities, we'll teach your child how to be a good influence on the world around us. Please dress for whatever Mother Nature may bring us each day. 
Survivor Mini Camp
If your child has the spirit of adventure, then this mini camp is for them! Campers will earn fun skills like putting up a tent, wayfinding, and starting a campfire. Children will finish camp with the knowledge of how to be a safe outdoorsman. We will outside rain or shine, so have children dressed and ready. 
Fishing Mini Camp
Our pond is stocked with fish, and we want to show your child how to catch them. Kids receive instruction on baiting a hook, tying knots, casting a line, and handling fish for a safe return to the water. Kids will also learn about all sorts of swimming creatures at this fun-filled camp. For safety reasons, campers should come dressed in gym shoes or boots (no Crocs or sandals).
Outdoor Trekkers Camp
Does your pre-teen love everything about the great outdoors? At this camp, we'll learn advanced skills of outdoorsmanship like campfire cooking, map making, GPS geocaching, gear repair, and much more. This camp builds on the skills taught at Survivor Mini Camp but does not have a pre-requisite. Outdoor skills can only be practiced outdoors, so please be ready for the weather each day. 
Advanced Anglers Camp
If your pre-teen already has some basic fishing skills, let us help them take it to the next level. At this camp we will use a variety of bait (including live bait), learn to tie fishing flies, and repair our own poles and equipment. This camp builds on the skills taught at Fishing Mini Camp but does not have a pre-requisite. We will provide rods, reels, and bait. Please send campers with proper footwear to be near a muddy pond (no Crocs or sandals - please consider boots or gym shoes).